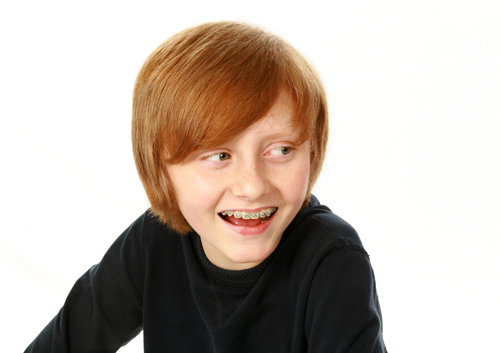 If the team at Wonder West Orthodontics have recommended a palatal expander, you might be wondering what it is and how it will help you. A palatal expander is a small appliance fitted in your mouth to create a wider space in the upper jaw. It is often used when there is a problem with overcrowding of the teeth or when the upper and lower molars don't fit together correctly. While it is most commonly used for children, some teens and adults may also need a palatal expander.
The role of a palatal expander
A palatal expander "expands" (or widens) your upper jaw by applying gentle pressure on your upper molars and is used to make the bottom and upper teeth fit together better. In addition, palatal expanders work to create more room for teeth, as well as promote a broader, more appealing smile.
Reasons to get a palatal expander
There are several reasons you might need to get a palatal expander:
Insufficient room for permanent teeth currently erupting
Insufficient space for permanent teeth still developing which might need extraction in the future
A back crossbite with a narrow upper arch
A front crossbite with a narrow upper arch
How long will you need the palatal expander?
On average, patients have the palatal expander for four to seven months, although this is based on the individual and the amount of correction needed. Several months are needed to allow the bone to form and move to the desired width. It is not removable and must remain in the mouth for the entire time.
Do palatal expanders hurt?
Palatal expanders are usually not painful, however you may experience difficulty speaking and swallowing for the first few days. Adjusting your palatal expander as instructed by your orthodontist will ensure there are no delays in regards to your treatment plan.
Typically, it takes a few weeks to achieve the desired amount of expansion, after which you will keep wearing your expander for about six months, giving time for the new bone to form and stabilize. Our team will give you detailed instructions about how to adjust your appliance and can answer any questions you may have about your palatal expander.
Does it prevent the necessity for braces?
The palatal expander doesn't necessarily remove the need for braces in the future, but it can in some cases. Some people only need braces because of a crossbite or overcrowding of the teeth, which a palatal expander can help correct during childhood, when teeth are just beginning to erupt. However, others may eventually need braces if, once all their permanent teeth come in, they have grown in crookedly or with additional spaces between them.
If you think your child could benefit from a palatal expander or want to learn about your own orthodontic treatment options, please feel free to contact our London, ON office!